Print Logic have a wide range of printers to choose from, and we'll help you to make an informed decision when the time comes to get one. Types of printer include:
New Printers
Refurbished Printers
Wide Format Printers
3D Printers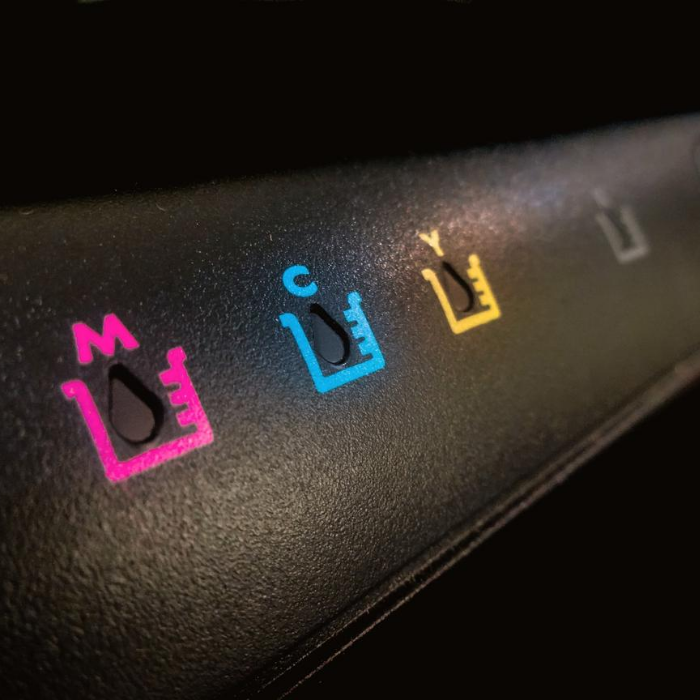 A new printer is great for businesses which need a fast, easy to use device which will give them the maximum number of benefits possible. Each printer will have been prepared, tested and commissioned by our service team, who will get everything ready so that it's able to simply be plugged in to your office and used immediately.
Choosing a new printer ensures that you get the very best device available with the latest features and benefits available from the model and manufacturer. As printer technology is constantly improving, a new device will be able to reduce energy usage, space, and improve your team's efficiency through clever software solutions our tech support team can integrate into your office.
A new printer is a great choice for any business looking to optimise their printing and can be leased, rented or purchased outright.
Our range of refurbished printers are used or nearly new devices which have been completely refreshed by our service team. Our engineers carry out an extensive service, fully refurbishing the machines to the highest standards ensuring that every device that leaves Print Logic meets our stringent quality standards..
A refurbished printer is a great option for businesses who are looking at shorter leases, rentals, or simply a lower cost device which will still be able to be used as effectively as a brand new one.
Print Logic follow the same process of preparing, testing and commissioning a refurbished printer as we do with a brand-new one, so our customers can enjoy a device which has been configured and prepared for them specifically.
We have a wide range of makes and models of Refurbished printers in-stock, which are all available for leasing, renting or buying.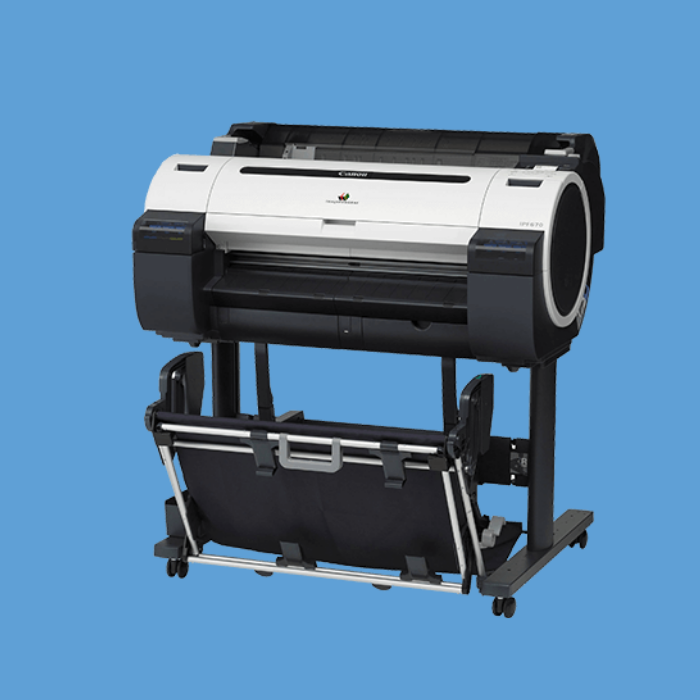 A wide format printer (sometimes also known as a plotter) is a specialist printing device which is used to perform specific roles in certain organisations. Most commonly, they are used be either the art, marketing or construction industries to produce larger sized artwork, usually on either A1 or A0 paper.
Plotter printers have a lot in common with normal inkjet printers and are essentially the same but on a larger scale. They are popular devices due to their precise and detailed print quality, and that they are some of the only devices which can output the paper sizes they handle.
Benefits of Wide Format Printing
Specialist paper size – wide format printers can handle extra large paper sizes such as A1 or A0, enabling the users to produce large-scale documents such as architectural plans or marketing banners
Fast output – despite their inkjet based platforms, most plotter printer models can output documents in as little as 28 seconds, allowing users to be as efficient as possible.
Clear, precise printing – because of their need to fill a specialist role, a wide format printer can produce very high quality documents with the highest level of detail
You aren't just turning on any printer — you're revving up an idea engine. Our range of desktop 3D printing systems fit nicely onto your desktop and even better into your budget.
See and hold your idea, even at its earliest stages. Test it, talk it and perfect it like never before. What are you waiting for? Get behind the wheel of printing 3D and take your idea for a spin.
We supply industry leading brands