We love what we do – our drive is delivering results
We embrace technology to streamline the process
Your urgency is our urgency
Our customer delight is our only benchmark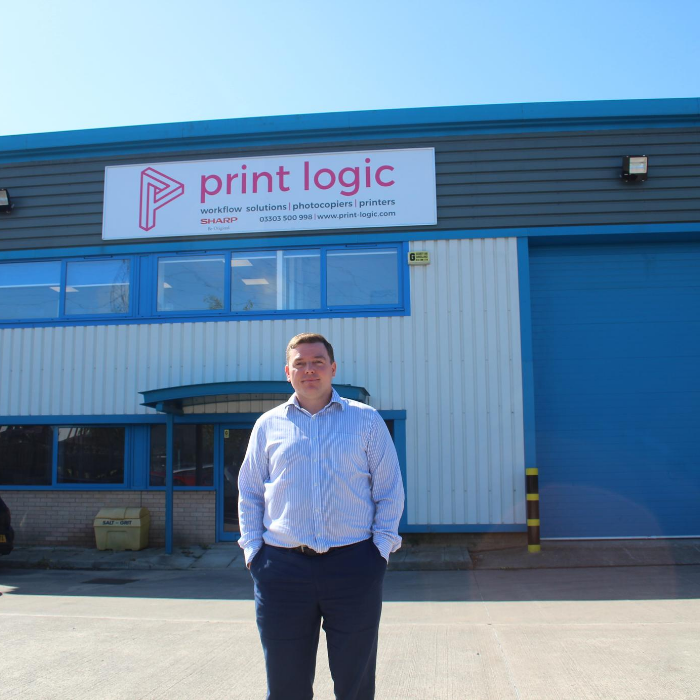 Prior to establishing Print Logic, our founder Paul Edwards worked in the corporate sector racking up time with well-established brands,  Xerox and Konica Minolta. After reading an article in a magazine about Sharp's licensee programme, he decided to take a leap of faith and go it alone as he saw a gap in the market.
Paul used the Sharp programme which was designed to help partners get up and running. In doing so, he didn't have to invest in infrastructure and personnel. This gave him the opportunity to grow clientele and focus on selling Sharp products. Meanwhile Sharp handled all the background logistics, such as providing delivery, installation and service.
Over the next few years Print Logic grew substantially, and so Paul was able to expand the engineering team and bring service in-house. Our business was built on providing exceptional service to its customers, so in order to fulfil this promise, the first customer base was within an hour's travel of its, now head office on the Wirral. Now in 2020, Print Logic has a hub in Manchester and a base in Birmingham, as well as several smaller satellite bases across the country.
We moved to new premises, which is 5 times larger in 2018 to meet the demands of our customers, giving us a solid base to continue enhancing our services in every area. Print Logic is consistently growing and has many departments made up of skilled experts. These include a dedicated solutions team, in-house customer services, accounts, the best service, IT, media and professional services.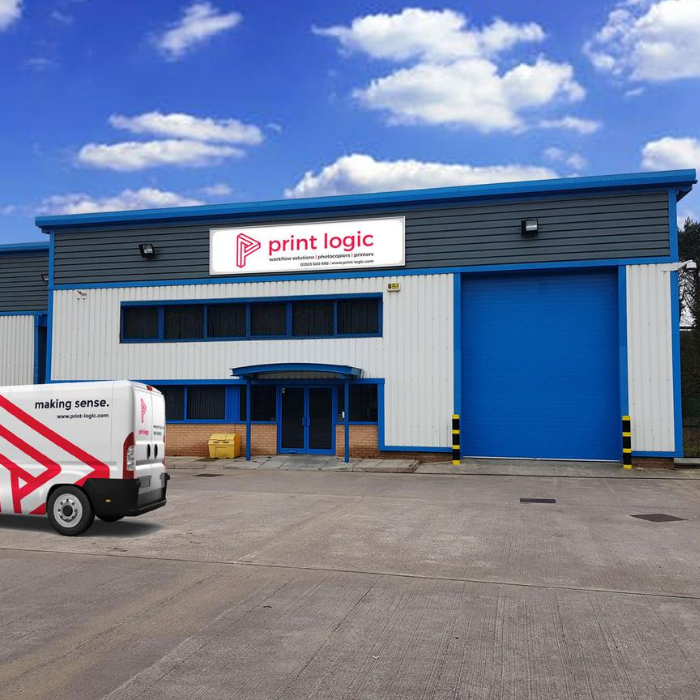 Moving forward with our story
Print Logic is continuously growing and expanding. So far in 2020, we have employed new members of the team into every department of the business, and we look forward to welcoming more over the course of the year. With consistent and strong growth, Print Logic has been able to support local charities by giving back.
We run a "charity of the year" program, which supports local charities such as the Wirral Society of the Blind and Partially Sighted. Last year staff pledged to commit several fundraising activities such as a sponsored skydive, bake-off and a Santa dash to raise money and awareness of the charity. This went a long way to helping them reach their fundraising target of £30,000.
So, what's next for Print Logic? This year we have exciting upcoming projects such as attending workshops and exhibitions. We are working on projects designed to enhance every aspect of our customer's business processes, such as accounts and human resources, as well as working as a team to fundraise for our new charity of the year, Wirral Women's and Children's Aid.
From conception to the home office, to industrial units in Merseyside and the Midlands, Print Logic has seen incredible growth. We now live at our purpose-built National Headquarters on the North Cheshire Trading Estate close to our home roots.
We pride ourselves on our industry-leading service department, meaning you can be safe in the knowledge that you will be looked after; no matter the size of your business. Our certified engineers have the leading first-time fix rate in the UK and our high number of contract renewals speaks volumes for the service we offer.
When you take a Print-Logic product, the support does not stop there.  We work continuously with you to analyse your printing habits and offer further cost reduction opportunities. Using our print solutions, we can help drive down costs with smart rules-based printing, mobile and remote printing and follow me printing for larger environments.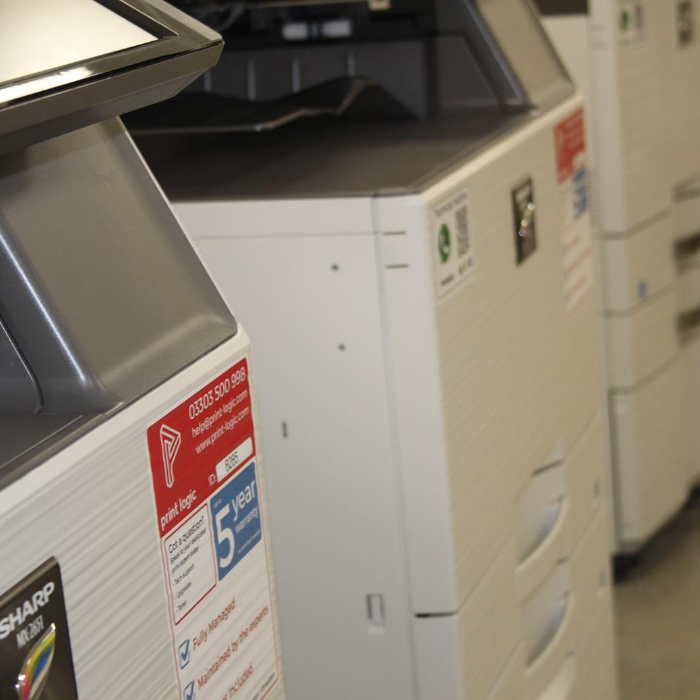 When you're not happy with the photocopiers you have or are looking for a solution to give you the success you want in your business, it's time to talk to a photocopier expert.
Lease and rent, repairs and maintenance
Lease rent or purchase an office photocopier
Document solutions to improve your workflow
We supply industry leading brands