PaperCut is a simple to use print management system designed to improve printing behaviour within your business.
The software helps reduce your print waste, improve document security and ultimately give you full overview and control of your printing, increasing your business efficiency.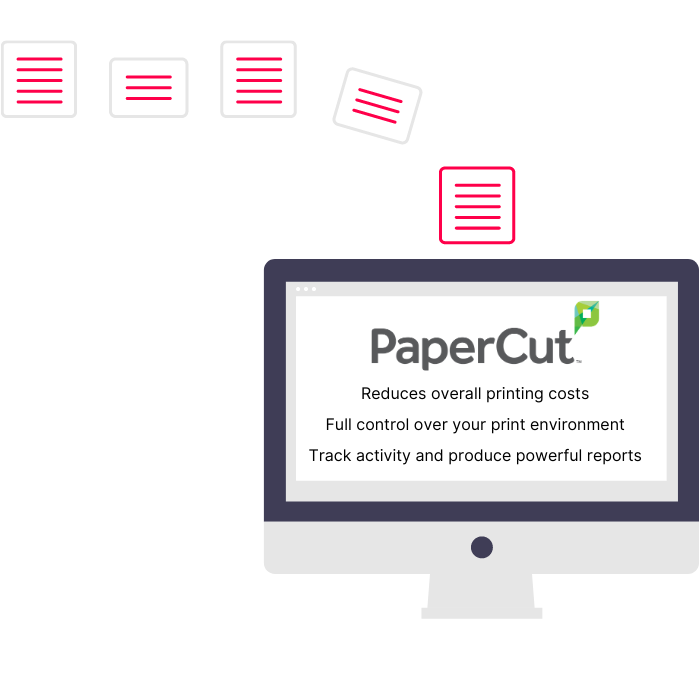 PaperCut incorporates easy to use tools that can be securely accessed anywhere on your network through a browser. These tools allow you to monitor and report on your printing activity across your organisation or individual departments.
PaperCut was designed with flexibility and scalability in mind. As your print requirements change over time, it can be configured to meet your needs. PaperCut print software is used by many of our customers, from businesses with large photocopier fleets to smaller companies with a handful of printers, it is able to improve their printing efficiency, saving them money and giving them full control of their print environment.
There are two variations of the software, PaperCut MF and PaperCut NG. MF stands for Multifunction and NG stands for Next Generation. The major difference between the two is that MF has the ability to interface with your multifunctional devices and integrated with your devices touch screen. This means it can track and control access on your individual devices.
You can access a full audit trail of your printing activities, allowing you to attribute the costs of printing to each of your departments or individual users.
PaperCut NG/MF has its own cloud printing solution called mobility print and can also integrate with other cloud printing technologies such as Apple AirPrint to incorporate printing from mobile devices.
You have full control to set up rules around your print environment, whether you wish to restrict users to print mono, enforce two sided printing or remove the ability to print certain documents, the choice is yours.
How to integrate into your business
We'll let the guys at PaperCut HQ show you how the application can integrate into your printing environment.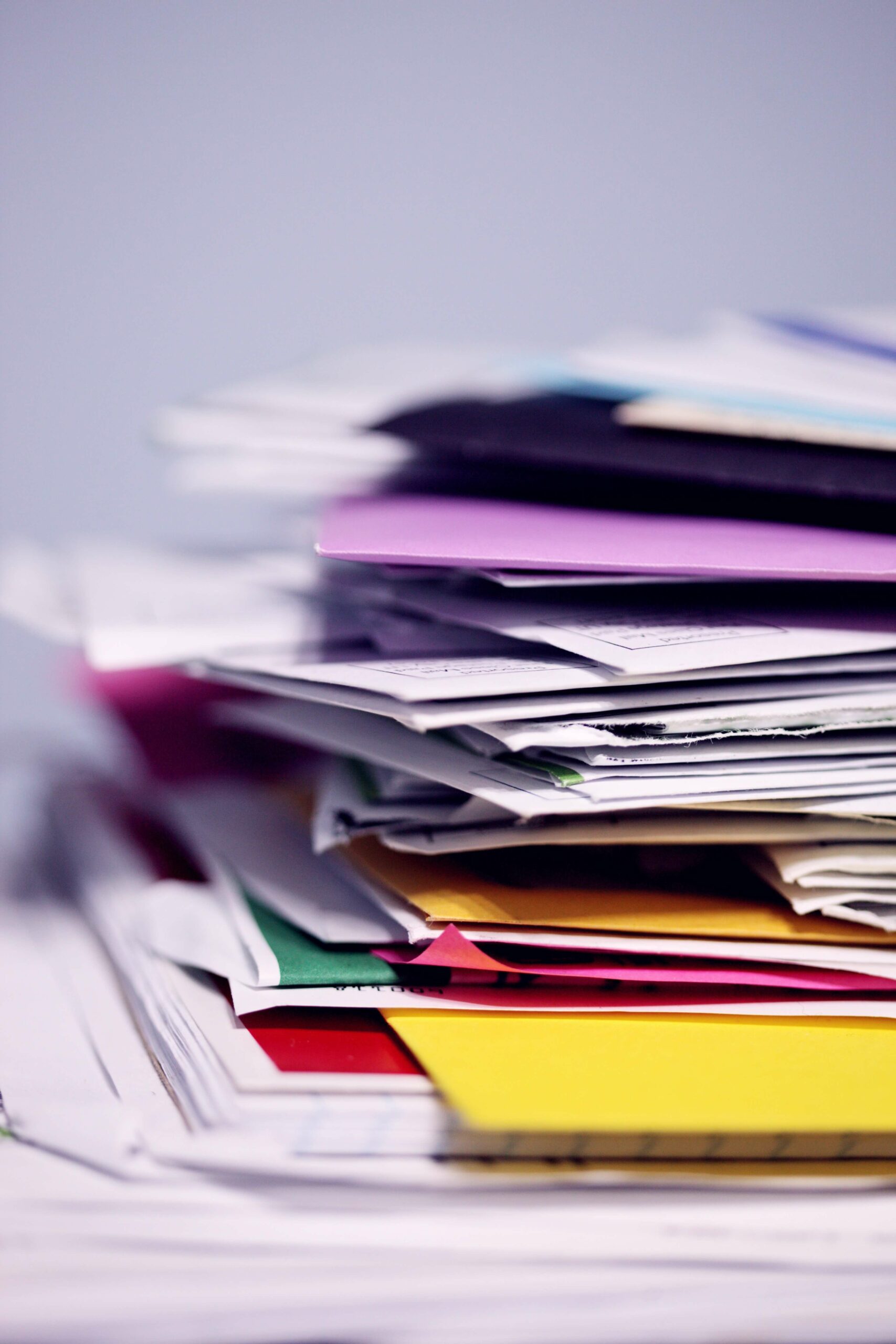 PaperCut NG/MF comes fully featured with enterprise-level security. You are also required to login with your individual credentials once at the printer or photocopier to release your print jobs. This means that sensitive documents can only be printing while you are physically at the printer or copier, removing the risk that documents are sat at the printer waiting to be collected.
The PaperCut print software allows you to see exactly what is being printed in your business and by whom. Departments and individual users can be accountable for their printing, with a full audit trail of your print environment. You also can produce high-quality reports in PDF, HTML and Excel format to share with stakeholders and drive decisions.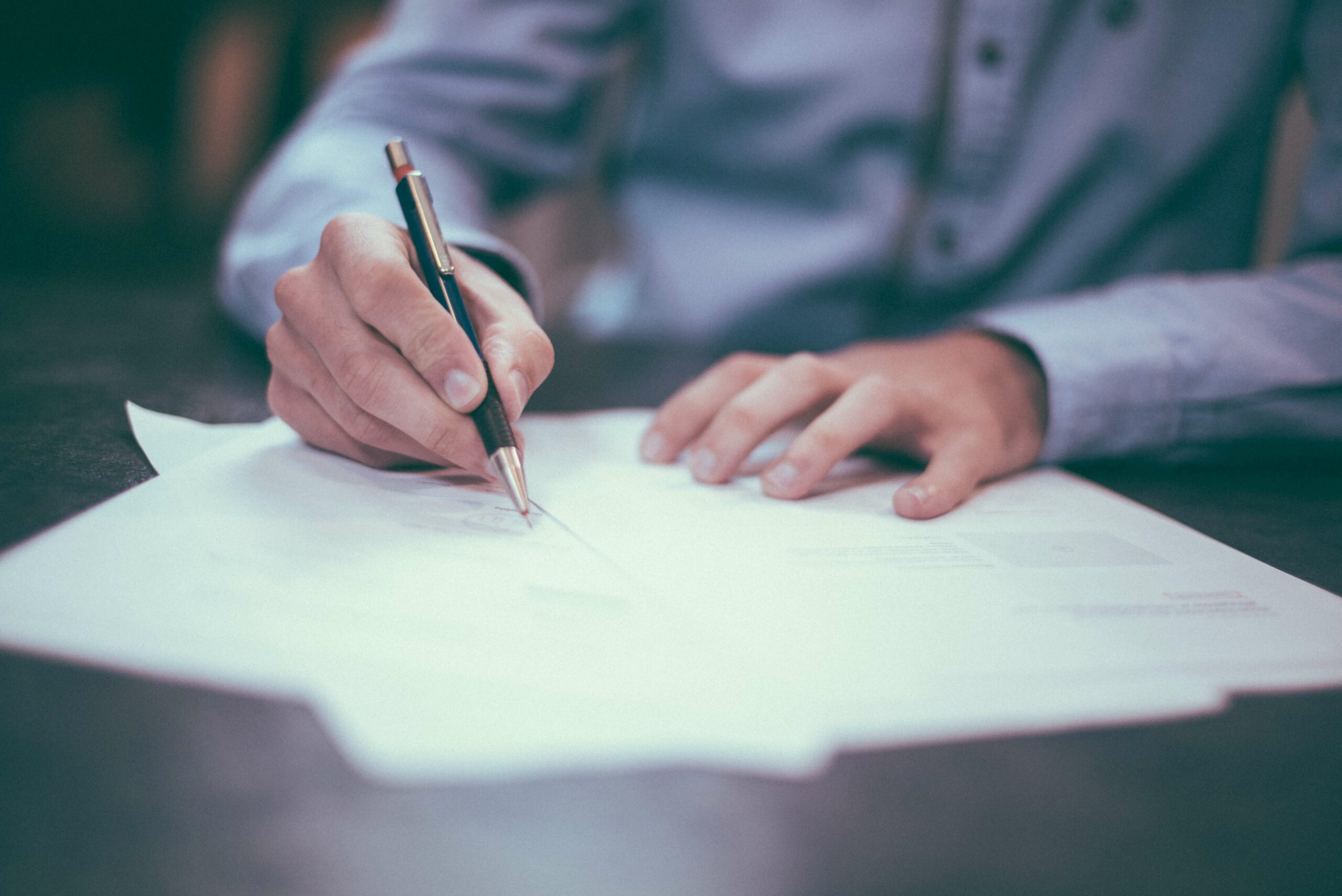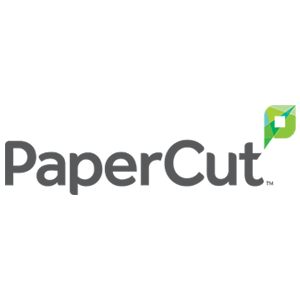 Ability to assign printing activity to individual users or whole departments.
Monitor the environmental impact your print environment against your business's green targets.
Protect sensitive documents with secure print release.
Full visibility of your printer usage with powerful web-based reports.
Simple deployment and user friendly interface.
PaperCut can scale with your business, from 5 to 500,000 users.
There are two versions of PaperCut, NG and MF. Both versions offer an easy to use print tracking and management solution and share many of the same features. Papercut MF adds hardware-level integration to the features already found in PaperCut NG.
Here is a run down of all the features that are available in PaperCut NG and MF:
Features

PaperCut NG

PaperCut MF

Print security and data loss prevention

Secure print release with ID card and/or MFD login

Secure print release with mobile phone

Print audit and system activity logs

Watermarking & digital signatures

Full print archiving and job view

Print quotas and reasonable limits

Shared accounts (billing by department, project, or client)

Advanced reporting and data access

Online payment gateways (pay for print)

Pay-for-print refund management

Print enablement (easier setup)

Find-Me printing (one single global queue)

Automated print queue and driver deployment

Location-aware print driver deployment

Mobile printing (iOS, Android, Chromebook)

BYOD printing (all OSs including Mac and Windows laptops)

VM support and clustering

Enterprise grade database support (e.g. MS SQL Server)

On-device MFD Embedded Software

Secure print release and Find-Me printing using ID cards and touchscreen

Device access control (control who can use)

Copy, Scan and Fax tracking and control

On-device Scanning & Capture

"One-click" Scan to Cloud (Dropbox, OneDrive, GDrive, etc.)

"One-click" Scan to Email or Folder

OCR & Digitisation (including PDF/A support)

Print scripting (customised print policies, etc)

Multi-region and language support

Print Rooms Management Option

Job submissions and ticketing process

Print room workflow and approval

Job progress notifications

Automatic job cost calculation and charging
Are you looking for more information on integrating PaperCut into your existing infrastructure or as part of a printer lease, photocopier rental or managed print solution? Talk to one of our friendly printer experts, who'll work with you to bring you the latest technology for less. We pride ourselves on our customer support and saving you time and money.