PaperCut NG is the easy way to automatically monitor and manage printing in your organisation, giving you control over your costs and environmental impact.

What does PaperCut NG do?
PaperCut NG software checks print jobs on the print server and analyses them, applying rules to enforce your print policies. PaperCut NG gives you full control over your printing fleet, letting you manage and control. It allows you to track and monitor your printers with alerts by email or SMS and apply rules to minimise waste and maximise productivity, all through an easy to use web portal.
PaperCut software comes in two variations, PaperCut NG and PaperCut MF which extends the functionality of PaperCut NG with a higher level of hardware integration. With embedded software, PaperCut MF can be installed on and interface with your devices.
PaperCut NG software offers more than 50 reports out of the box, in PDF, HTML or Microsoft Excel (CSV) format. Access reports from any web browser, or schedule them to be automatically generated and emailed. You can set up reports to use your own header, and create reports with custom data by specifying date ranges, filtering and sorting by the data available.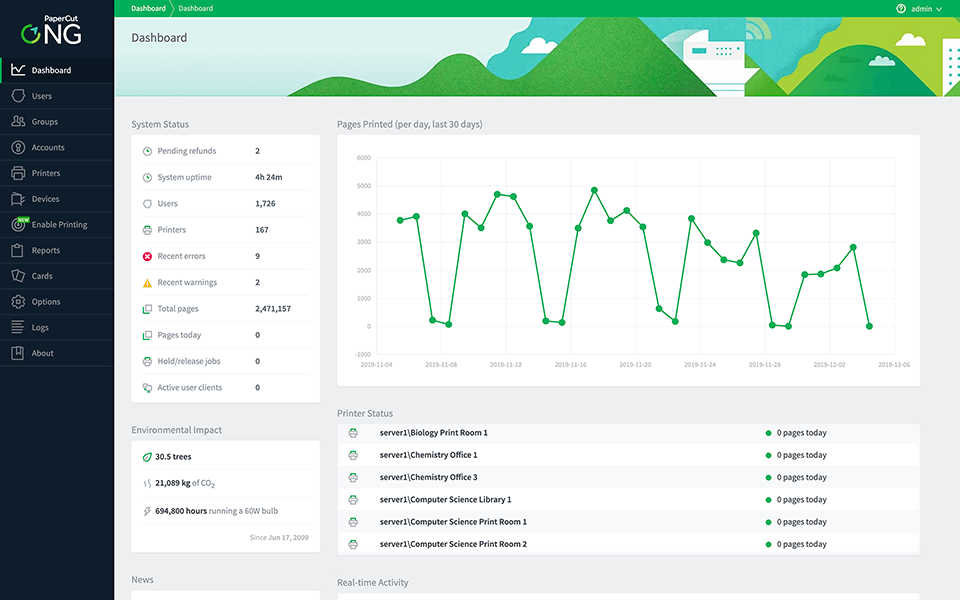 PaperCut NG automatically synchronises user accounts with leading directory services such as Active Directory, Open Directory, LDAP, eDirectory, etc.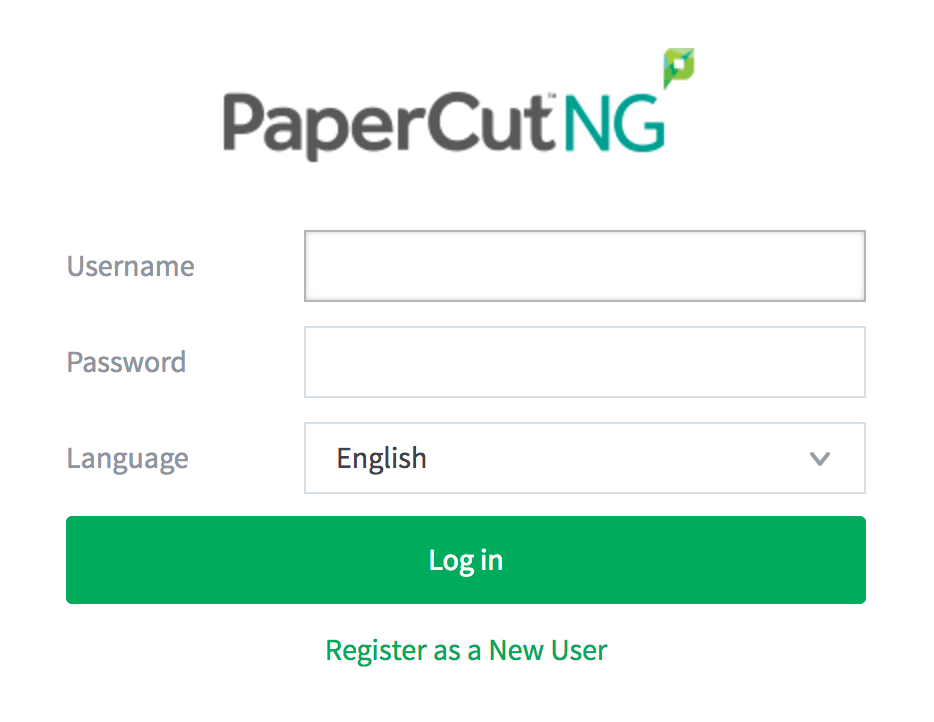 Page-level Colour Detection
Use the advanced charging interface to enable page-level colour detection. This "looks" at each page of a document and detects the use of colour. End users are only charged the colour rate on pages that have colour, providing a more precise charging method.
What do I need to get PaperCut NG?
PaperCut works with every printer and photocopier we supply, and our solutions architects are experts at integrating PaperCut into both new and current systems. Every business can benefit from PaperCut and its ability to reduce printing costs, and it's something we'd recommend to anyone.
If you're looking to integrate PaperCut into your printing environment, talk to one of our friendly experts. We'll work with you to bring you the latest technology for less. We pride ourselves on our customer support and saving you time and money.
We supply industry leading brands