PaperCut MF is a simple, low-cost software application that lets you take control and manage your printers, copiers and multi-function devices.
PaperCut allows you to eliminate waste, encourage responsible behaviour and make users and departments accountable for their print usage.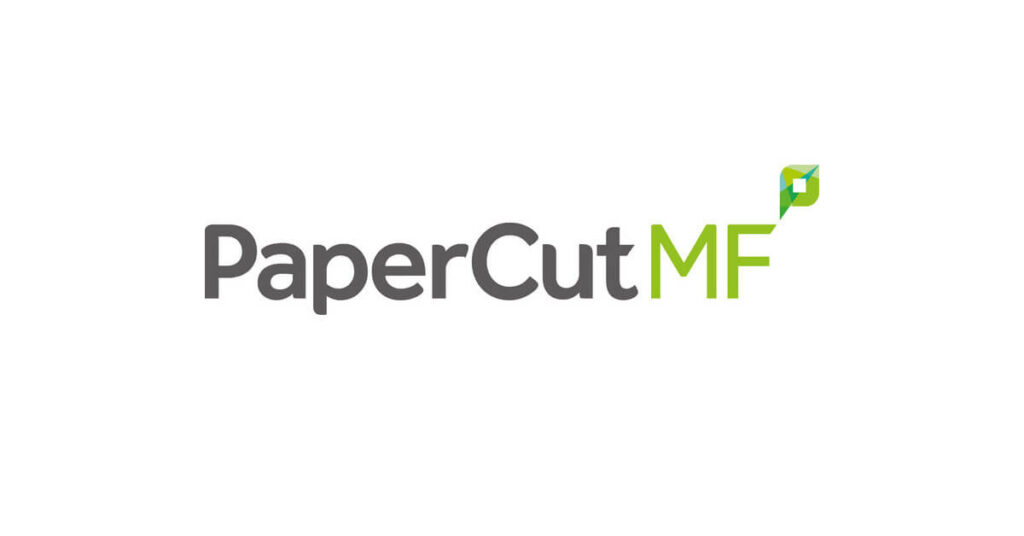 What does PaperCut MF do?
Embedded software by PaperCut MF runs on your copier/MFP to enable tracking, control and secure print release directly from the device's panel.
PaperCut is suitable for sites of any size, with a cross-platform and vendor-neutral approach to technology and device support. PaperCut's solutions are currently in use in over 50,000 sites worldwide and translated into 20 languages, making PaperCut MF a product you can trust with a high return on investment.
PaperCut software comes in two variations. PaperCut MF extends the functionality of PaperCut NG with a higher level of hardware integration. With embedded software, PaperCut MF can be installed on and interface with your devices.
PaperCut MF has the ability to generate over 80 reports at the click of a button, viewed online, printed or for export. Showing information on users, department, device and even environmental impact, administrators can create any reports by applying filters and conditions.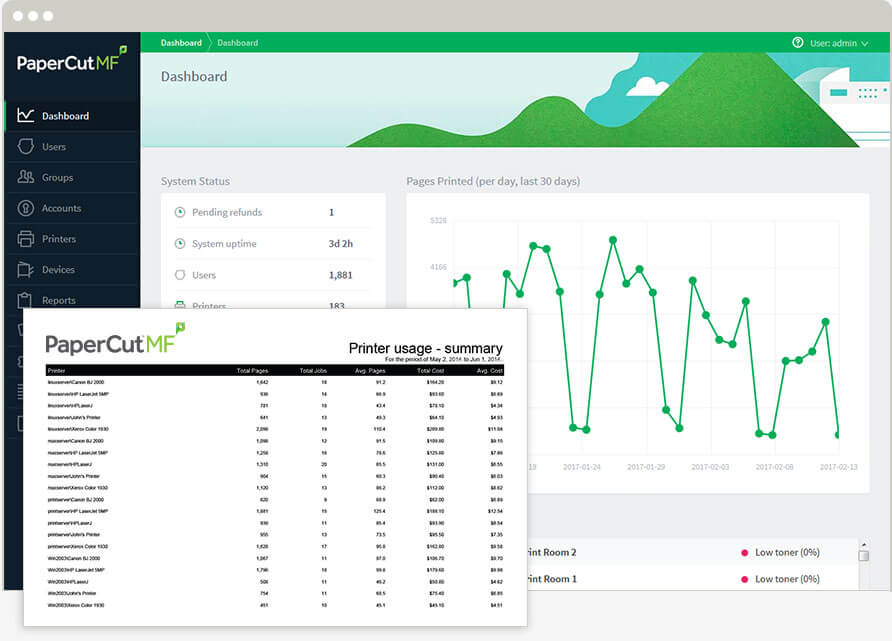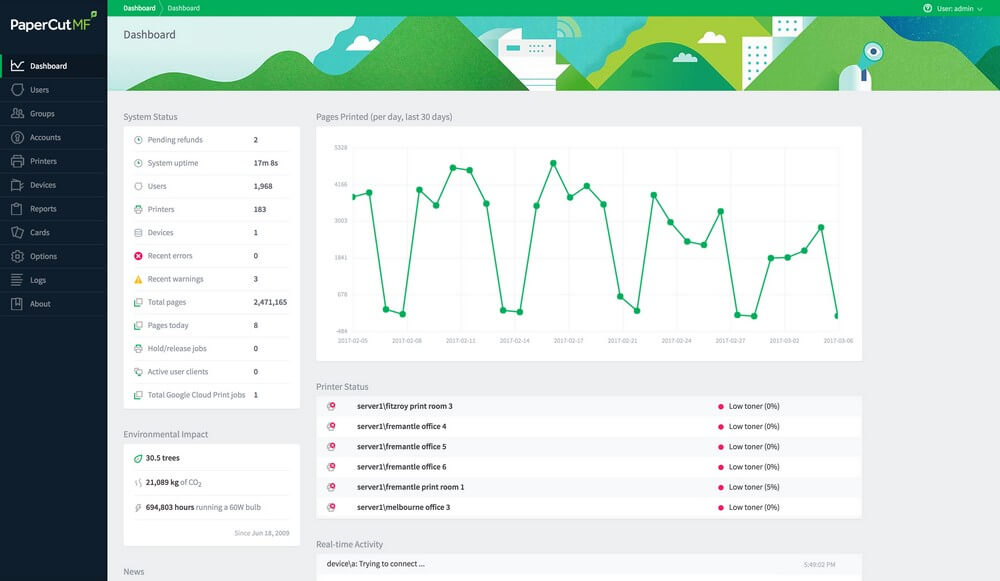 Automatically route large jobs to dedicated high-volume printers, discourage printing emails with alerts, convert jobs to greyscale and duplex, and route jobs to the lowest cost device in your printer fleet. Print Logic can set any of these as standard practice with PaperCut MF, meaning your office is more efficient.
Tired of waiting for someone else to finish using the printer? Send all print jobs to a cloud-based queue, releasing documents from whichever printer a user chooses.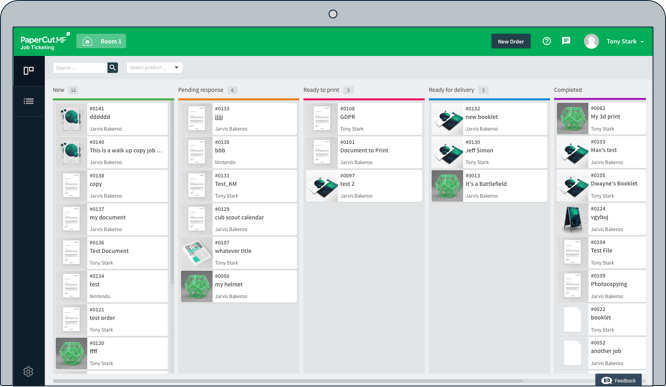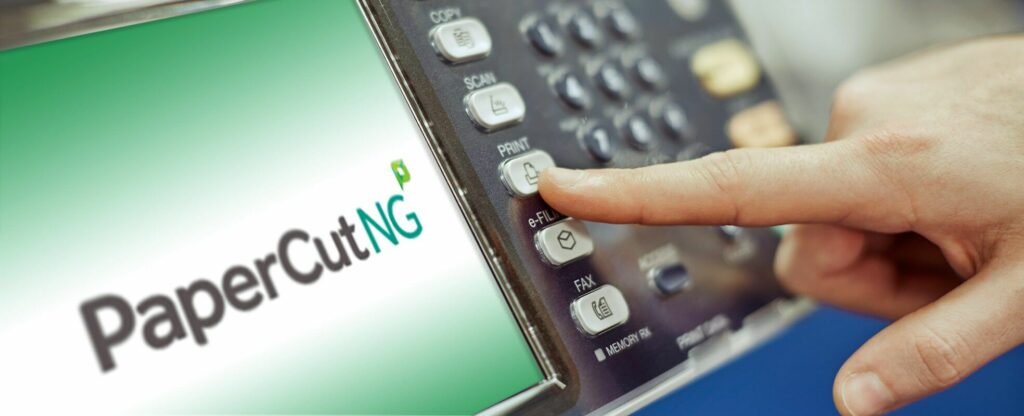 If you have sensitive documents being printed in your office, you don't want them waiting at the printer alone before a user reaches them. Make sure that they're only seen by the correct staff. PaperCut MF allows administrators to set up logins for your printers and photocopiers, so jobs are only released when a user logs in at the device.
What do I need to get PaperCut MF?
PaperCut works with every printer and photocopier we supply, and our solutions architects are experts at integrating it into both new and current systems. Your business can benefit from PaperCut MF and its ability to reduce your printing costs, and it's something we'd recommend to anyone.
If you're looking to integrate PaperCut into your printing environment, talk to one of our friendly experts. We'll work with you to bring you the latest technology for less. We pride ourselves on our customer support and saving you time and money.
We supply industry leading brands