Should I Lease, Rent or Buy a Printer
Finding the right printer/photocopier option for your business can be daunting.  Whether you are looking to buy, lease or rent a device, Print Logic will be able to find the best solution for your business.
You will have your own set of circumstances which will help us understand which option is the most appropriate.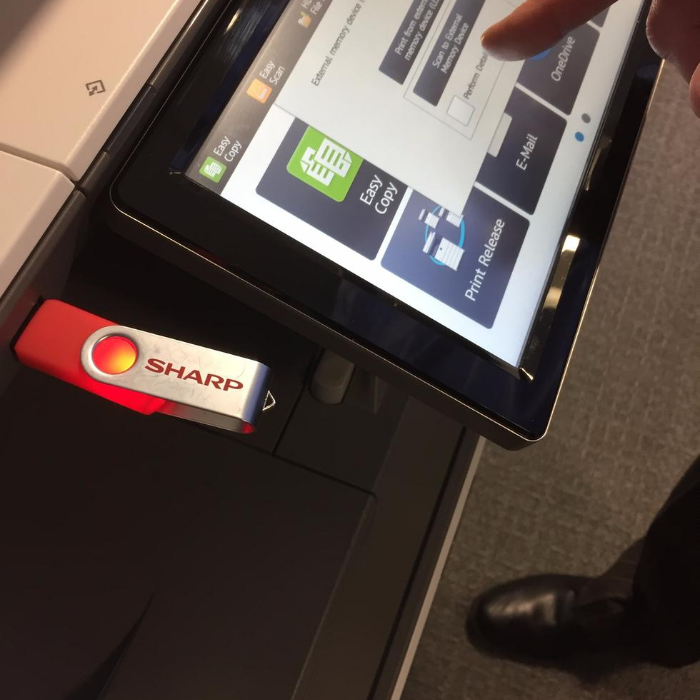 Leasing a printer is always the best option for any business looking for the benefits of a state of the art device, whilst improving office efficiency at a cost spread over a time period that is more manageable. Leasing ensures that you get the best of the technology available with the brand new device and a service that covers every aspect of your printing, so you can concentrate on just adding paper.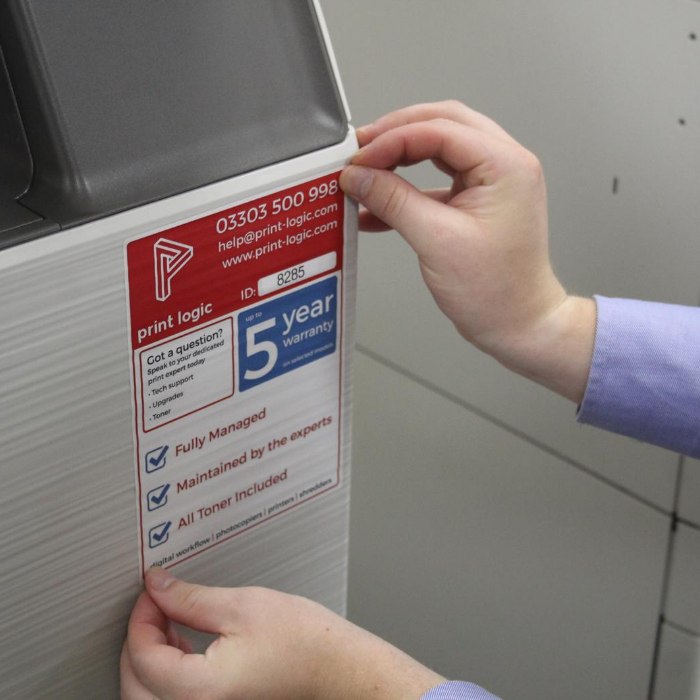 Print Logic will work with you to find a device and a lease length which suits you best. Once we've agreed on a plan, we'll work with one of our finance partners and set up your printer lease. Once everything has been approved we'll prepare and configure everything for you and install your new device as soon as possible, ensuring that it's ready for you to use right away.
When you lease a printer or photocopier, you'll receive full support and maintenance, as well as all of the benefits from a Managed Print Service, including free delivery and installation, automatic consumable replenishment and staff training.
What are the benefits of leasing a printer?
Why payout in one lump sum? When Print Logic can offer small fixed manageable payments with leasing. Spreading the cost out over a number of years means that you'll be able to establish a set payment structure that suits you. We'll work with you to find the length and price which works best for you. You could lease a Xerox VersaLink C405 for less than £20 per month.
If you buy a device outright, you may only deduct the machine's depreciation, which is typically 40% of the purchasing price in the first year and then 25% of the purchasing price in subsequent years. However, if you lease a printer or photocopier, the leasing payment is considered a pre-tax business expense, meaning you can deduct the entire payment each time it's made.
When leasing, you will benefit from a completely new machine, whether that's an A4 printer, A3 floor-standing printer or a wide format printer. We stock printers from award-winning manufacturers like Sharp, Xerox, Lexmark, OKI, Kyocera and Konica Minolta. We work with you to prepare a device configured to your requirements, both with software and hardware solutions tailored to you.
New printer types are robust and reliable and can be configured at any time – giving you the option of increasing the abilities of the device at any time during the lease.
All service and maintenance calls are included as part of your lease agreement, leaving you one less thing to worry about when considering the costs of a potential breakdown. We'll regularly check your printer so it continues to work as you expect it to. Using software such as PRISM, which is installed as standard, we can monitor your device and proactively resolve any potential issues before they cause you a problem.
A fixed-term printer/photocopier lease is agreed upon at the beginning of the process, and we work with you to make sure you have all the information you need to make an informed decision. When you choose a leasing option, Print Logic make an equal commitment to support and maintain your equipment to the highest standards for the duration of your lease.
"Many people believe leasing is an expensive option. This simply is not the case. This is why even large 'cash rich' companies are choosing to lease. Unlike many high street bank facilities or overdrafts that are subject to the change in market conditions, a lease facility with its protected payment and fixed interest rates allows for effective future budgeting. Because finance lease rentals are 100% allowable against pre-tax profits, the total cost of your purchase, capital and interest can be offset during the lease period, with your payments deducted as a trading expense. Contrary to popular belief leasing is not expensive, in fact the real cost of your lease can be significantly lower than the payments you make! A cash purchase will allow tax relief only on the capital allowances on the equipment. This is currently 18% of the cost in the first year and 18% in subsequent years based on a reducing balance each year"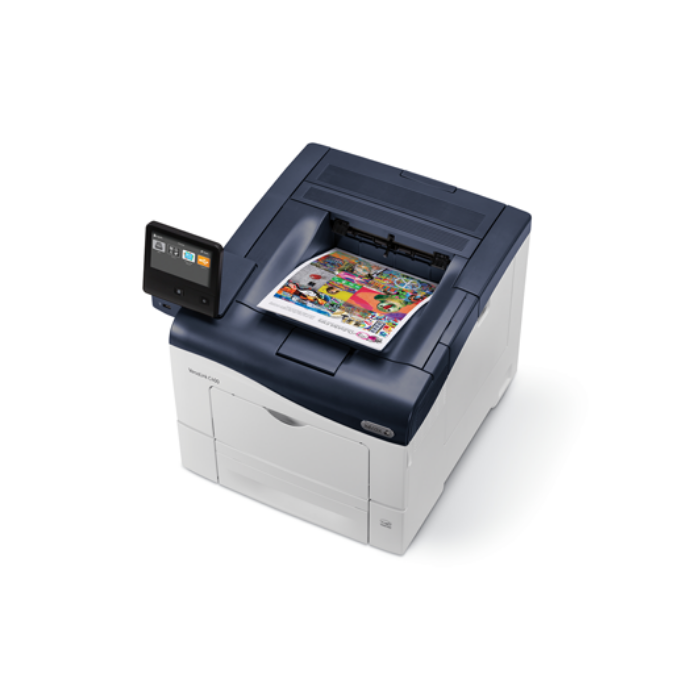 When leasing a printer/photocopier isn't an option, rental is the best alternative. It's also the most suitable choice if you're looking to use the machine for a shorter period of time.
When renting a printer/photocopier, you will receive the best device for your needs from our range of refurbished machines. The device will be prepared and installed for you and set up so you can use it to its full capacity immediately.
For some a leasing deal might be out of reach, maybe you're a new startup or don't want to commit to a lease agreement. A long-term rental works in nearly the same way as a printer lease, including the same level of support. The only main difference is the type of printer / photocopier which you will receive. For rentals, you will usually receive a used or refurbished device rather than a new device, this can make rentals a more cost effective option.
Throughout the period you have a printer on rent you'll receive full service and support from Print Logic, with training also being provided to you and your colleagues on the capabilities of the device.
Short term printer rental
Sometimes you only need a printer for a few days, weeks or months. If that's you, then renting a printer for a short-term is perfect, as it gets you a state of the art device, with a full service and support package for the duration of your rental.
What are the benefits of renting a printer
When you choose to rent a printer from Print Logic, you will receive our full support, including installation, training, remote technical support and eventual removal.
A device is chosen from our range of refurbished printers, so each customer receives an approved, state of the art piece of equipment chosen for them based on their unique requirements. We provide devices from award-winning manufacturers like Sharp, Xerox, Lexmark, OKI, Kyocera and Konica Minolta.
A full Managed Print Service is included, so you don't need to worry about replacing consumables.
Buying a printer is a great choice if you want a quick, easy path to owning a device outright. Only one payment is required, and we'll work with you to help you choose the best device to fit your needs.
Print Logic has both new and refurbished printers and photocopiers available in stock and has a fast delivery and installation time.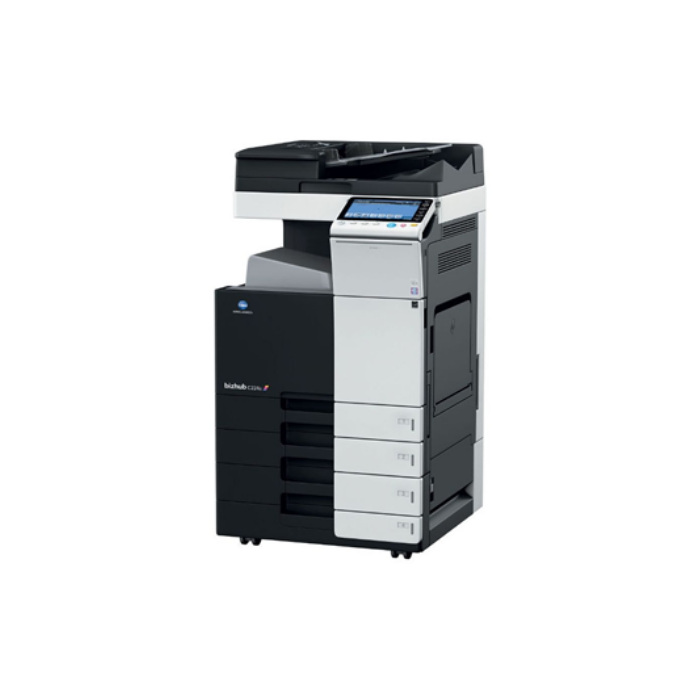 Purchasing a device means that your printer or photocopier is paid for, completely, all at once. This appeals to some who want to supplement their existing setup or printing fleet. You may already have a Printing or IT department that manages your printer related issues, so there isn't a need for a Managed Print Service.
Another reason to buy a device would be to completely replace an older or damaged printer that is no longer fit for service. If this is the case Print Logic sometimes offer deals for a part-exchange of devices. This is always subjective, but our Print Logic experts will help find you the best deal whilst taking your situation into account.
What are the benefits of buying a printer
Buying your printers outright means that you will own the asset and be able to deduct a proportion of the cost from your taxable profits each year – known as capital allowances.
You'll also have the option to add on a service and maintenance plan or a Managed Print Service too, which can be paid for on a monthly basis. This allows those who wish to buy their devices outright to have their service and maintenance taken care of and consumables automatically replenished, drastically reducing the time and expense of having to manage a printing fleet alone.
We supply industry leading brands