Cleaning your printer, photocopier or MFD
Okay, so we're dealing with a global pandemic, we at Print Logic think it's a good time to discuss cleaning your printer.
The printer is one of the most touched communal devices in your office, especially by different people. And while Print Logic customers are able to enjoy the various touchless printing options available to them, it's important to know how to clean your devices without risking damage. Even if printing can be contactless, photocopying, faxing, and scanning may still require you to physically interact with your printer.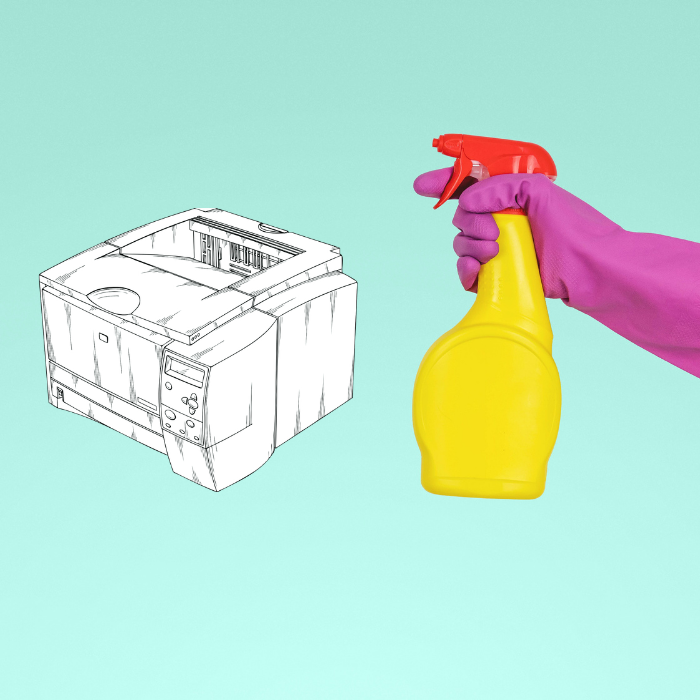 Cleaning your printer the right way
There is plenty of information on the internet about cleaning your office printers, giving general cleaning advice and tips on disinfecting your printer. 
Unfortunately, disinfecting and cleaning your printer with common cleaning products can damage the device. Many common cleaning products contain ingredients that can ruin the touchscreen. 
We recommend you carefully read the instructions from your brand, as this will give you the best results without the risk of damaging your machine, remember some of these machines can cost as much as a car, so it's worth taking the time to give them the care they deserve. 
Below is a list of the major printer brands, if you click on the brand it will take you to their specific instructions and advice on cleaning your printer. 
It's a good idea to print the cleaning information on a one-page document, with all the key points and then leave it at your printing station, this allows your colleagues to give the device a once over after use. 
Hopefully, you've learnt some useful tips on cleaning your printer that allow you to stay safe and your devices in top working order.
Print Logic supply Printers, Photocopiers and Document Management Solutions to some of the UK's leading businesses. Contact us today to discuss how we can help you build a better business.