Photocopiers in Manchester
Manage your business and not your printers
Photocopier Lease and Rentals | Printers | Digital Workflow

Photocopiers And Printers For Your Business
Print Logic has been supplying printers and photocopiers in Manchester since we opened. Not far from our home roots in Merseyside, the Manchester team look after our customers in and around the city.
In 2019 we began operating from a prime location in the hear of the city centre, allowing us to provide the fastest service to our customers in the region. Besides Manchester city centre, we are also a short journey away from major areas such as Salford, Stockport, Eccles and even Altrincham.
Print Logic is the leading supplier of photocopier lease and rentals, as well as visual solutions and document management. Our Manchester team are happy to work with you to provide you with a solution which will provide time, cost and productivity benefits.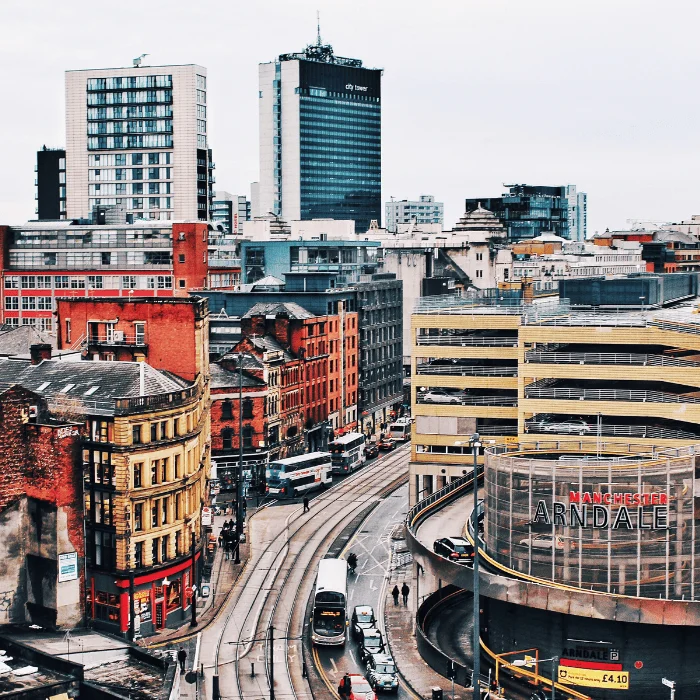 Our Photocopier Services in Manchester
When you're not happy with the photocopiers you have or are looking for a solution to give you the success you want in your business, it's time to talk to a photocopier expert in Manchester.
Get the benefits of a brand-new photocopier at the lowest cost! 
We're experts with all makes and models of photocopiers
Need a photocopier for an event or on a long term rental? 
Is running your printers too expensive or time consuming?
Our managed print service will eliminate the cost, complexity and stress of managing your photocopiers in Manchester.
Master time and save money by working smarter
Save Time and Money Today
Use the form to contact us. We look forward to learning more about you, your business, and how we can help you achieve even greater success.
Where we are in Manchester
Our Manchester office is based in the city centre, but we cover the entire Greater Manchester area and it's surrounding regions. Here's how to get in touch with us.
We regularly post content which helps our customers get the most out of their photocopiers, printers and document management systems
We supply industry leading brands