In a school, the printer is one of the most important devices in the office. With its ability to print, scan, fax and email, it can be used for many different tasks.
Everyone in the school needs to use the printer and photocopier at some point, but there's a lot more that they can be used for as well as their basic functions. Here are some tips which will help you save some time and money and also work more safely and securely.
Wireless Printing – Print from Your Table
Many schools are moving towards using tablets and iPad's in order to work more productively and effective, as well as providing a fun new learning and sensory tool for children in the nursery. As well as this, they can also print anything straight from the tablet.
Not all printers have a wireless printing option, so it's worth checking with a print expert to see if yours can. If so, you'll be able to print directly from a tablet or iPad, saving time, money and allowing your team of practitioners and team leaders to be more productive.
Only Print Documents When You're at The Printer
Many documents printed in a schools contain sensitive information which only needs to be seen by certain members of staff. When a document is sent to a printer, usually there is a small period of time when the documents are left sitting in the devices output tray. If the person printing's journey to collecting the paper is interrupted, the documents (and all the information found on them) will be left there until they are collected, open to any passers by to look over them.
With several obvious security and data protection regulatory obligations (such as GDPR), it's important for every school to make sure that information on every document is completely protected. One of the best ways to accomplish this is to set up a 'print release' process which enables staff members to send documents to the printer, then only have the machine print when they are physically at the device. The user accesses the machine with a secure login (or a contactless authorisation with their access key fob) and the document prints – easy and secure.
Scan Files in Bulk – Not Individually
Ask the people in the school office how long scanning takes them, they'll probably say something along the lines of "AGES!". Generally, the team in the office need to go through long and time-consuming processes, carefully checking each step and manually typing and re-typing in the same information repeatedly whenever a stack of paperwork needs working through.
Activities like this take too long and swallow up hour's and days' worth of time for the office team, who are relied on for much more valuable work. As well as this, if any mistakes are made throughout the process, it can cause problems later down the line when someone tries to search for a document which has been named improperly.
With the assistance of a workflow expert, schools can set up secure automated scanning and archiving of documents, leaving them to place whole stacks worth of paperwork into a copier and press a button, leaving the machine to do the rest of the work itself.
Seconds after the documents have been scanned, they are identified, renamed and sorted into their correct folder, securely and stored correctly. This saves the office team hours' worth of work and complies with data protection regulations.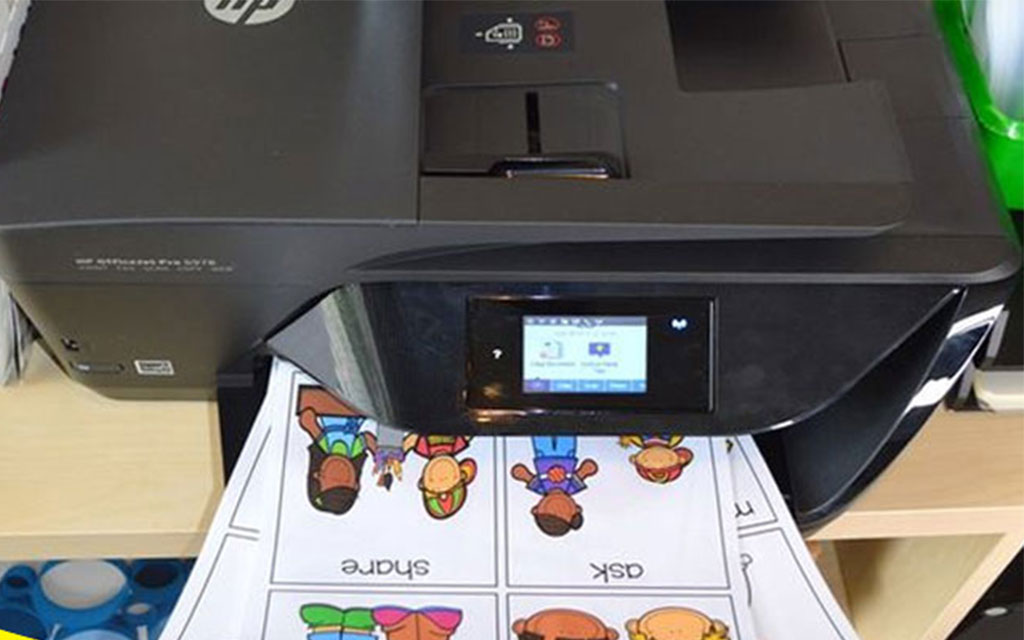 Have Your Printer Serviced
It sounds simple, but the best way to pre-empt any potential problems with your printer or photocopier (and therefore save on wasted time) is to have it serviced. It's a huge problem when the printer or copier breaks down, and for a lot of schools who aren't on a service plan with a managed print company, breakdowns are a real hindrance to regular office work.
With regular maintenance you can do everything possible to proactively solve any potential issues, resolving them before they stop the printer working entirely.
Check How Much You're Actually Printing
For many schools the cost of printing can quickly become more than what was originally anticipated. When you think about it, there aren't many people at a school who don't need to use a printer or scanner in one way or another. Office staff need to use it for admin work, letters for parents or health and safety forms. Practitioners need forms too, as well as anything they're printing for use with key-children.
Unfortunately, people do print unnecessarily from time to time, maybe printing too many sheets for one day, or printing everything in colour instead of black and white. To resolve this the best option is to do an audit of your print activity to see how things can be optimised and improved.
The simplest way to do this is to have a managed print expert do a full print audit (a quick and easy process), which will report on all print activity and let you see how much and what you're printing. Rules can be set up to alert users when they are printing colour instead of mono when they might not need to, and managers can even set up daily allowances for printing – making sure that people only print how much they need to and therefore saving on unnecessary spending.
Get your FREE print audit today!
Get in touch with one of our print experts for more advice on how we help with speeding up paperwork, lowering costs and achieving a more productive office. Reach us on 0330 058 3895, email info@print-logic.com.