Home Office Printers | Achieve More
With the increase of working from home and many companies looking to continue a mixture of home working and office working, often referred to as hybrid working, home office printers are becoming increasingly important for many reasons, including increased productivity. 
Consumer Printer Vs Home Office Printer
The usage of a home office printer is likely to quickly exceed a standard consumer inkjet printer's life. A cheap home printer will not provide the same print quality as a professional office printer, especially when used for high volumes of printing. The scanning speed of a home office printer will easily exceed the speed of a consumer printer.
While many businesses are embracing the cloud there are some things that still need to be printed and printed well, whether working in your home office or in the main office. With more people working from their home office a home office printer is becoming increasingly important, especially if documents come in paper from a multifunction home office printer will make transferring these documents around a quick and simple process.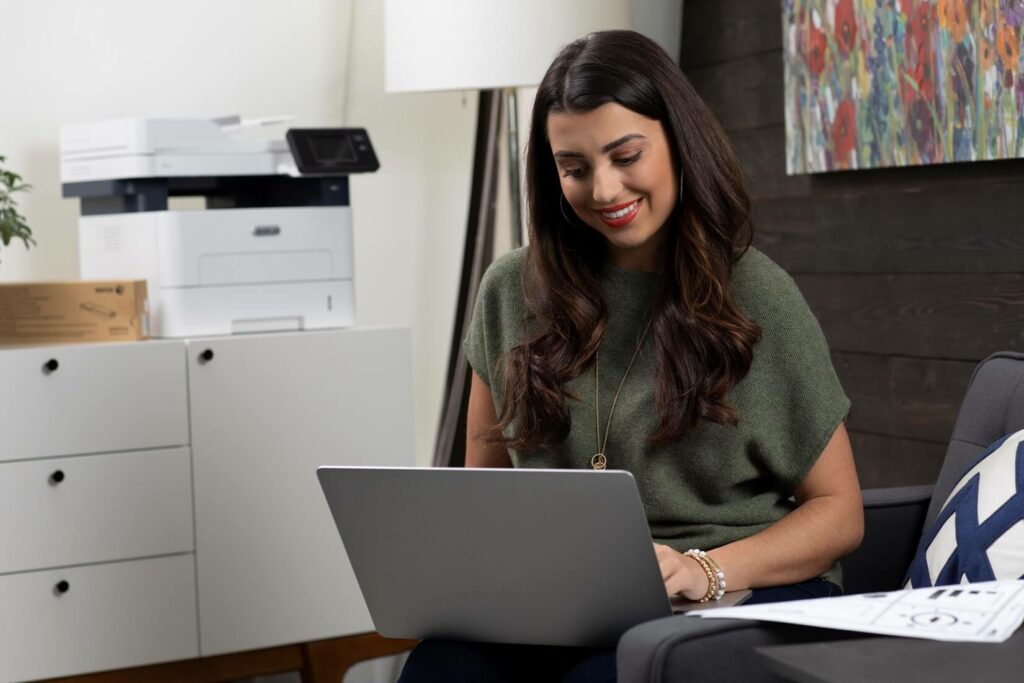 With a very similar footprint area to a home printer but with greater capacity toner cartridges a more robust build than most home printers as well as a greater tray capacity a home office printer is a great addition to your home working setup. An office-grade printer is going to keep you printing reliably for longer.
Our team of experts can help guide you to the right solution, based on your needs and how you use or expect to use your home office printer. While most will come with similar features there are important differences and upgrades making some home office printers quite varied in capabilities, extra trays can be added, or a faster scan speed might be more suitable for you, maybe you don't need a full-colour printer for your home office and a monotone home office printer might be a more suitable solution. Talk to our experts to find out what choices we can offer for your home office printer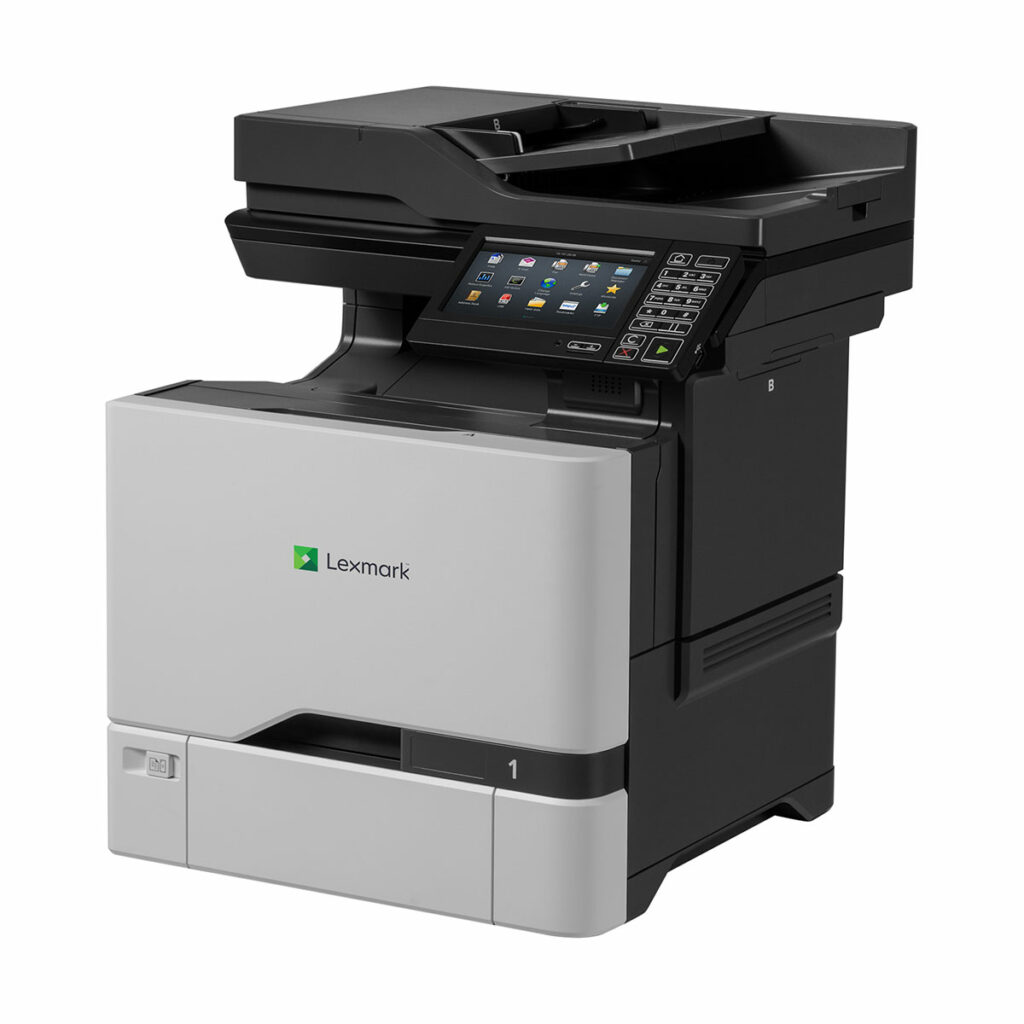 Most home printers use inkjet technology to print your pages which is different to the technology used in an office printer. An office printer uses toner rather than ink to print the pages, using heat to fix a dry particle in place instead of letting ink soak into the paper. This technology difference can make a big difference in the initial cost of making an outright purchase, but the efficiency of toner usage compared to the ink used is a great cost-saving over time.
A home office printer from Print Logic offers the same efficient technology as an office printer at a similar size to a home printer. The home office printers we supply are from the same great companies we supply large office printers from, so you can trust the reliability and quality as these home office printers are built with the same high quality and reliability in mind making your home office printer a great investment in keeping everything flowing smoothly for everyone.
Rent or Lease your Home Office Printer
A simple solution to all your printing needs is to rent or lease a professional-grade home office printer for a low monthly cost, this will provide support in the rare case of there being a breakdown or a printing issue. We'll also ensure a constant supply of toner, conveniently delivered to you with time to spare thanks to Print Logic's reporting software alerting us when you are nearing the end of your supply.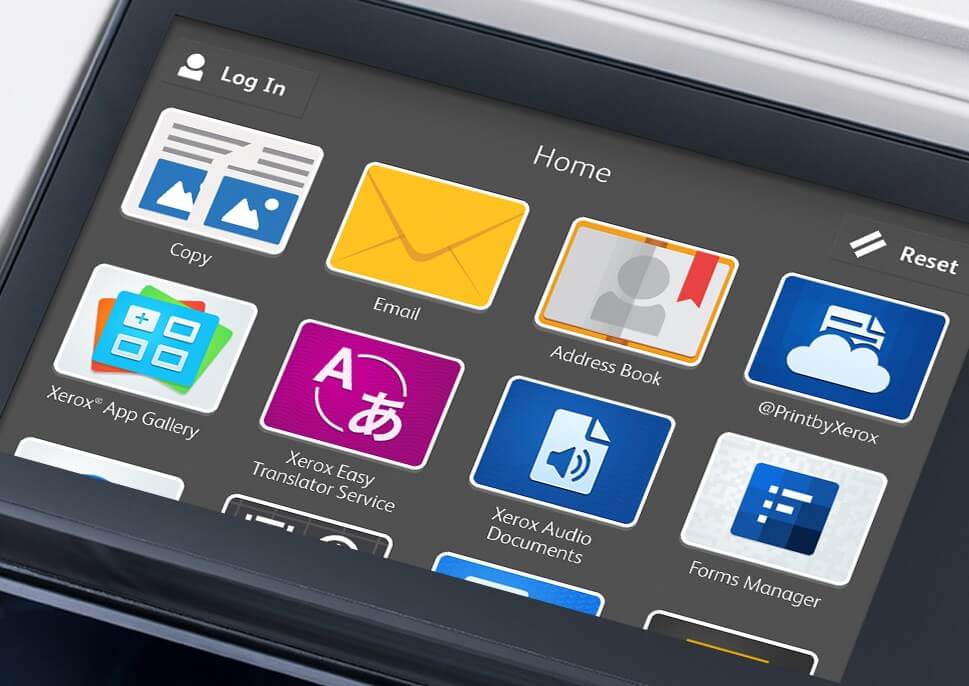 A home inkjet printer may not be as efficient as a home office printer when it comes to ink or usage, which can cause greater print costs as these smaller less efficient ink cartridges can soon rack up the costs of printing a page and the time involved in sourcing the cartridges, compared to a home office printer from Print Logic with a toner inclusive contract.
Home Office Printer Security
Security is a concern for many businesses and a professional printer can offer technologies to help ease these concerns that a home printer will not. Home office printers can offer encryption, not only of the emails sent with scanned documents but the internal storage and network traffic ensuring the security of your confidential documents and to aid even more with security. Print Logic can provide shredders to go alongside your home office printers, adding to your security and reducing risks with confidential information and documents.
Print Logic supplies Printers, Photocopiers and Document Management solutions to some of the UK's leading businesses. Contact us to find out more about our great range of home office printers and how they can help you.